Lions International youth camp Pilsen 2020 
                          
Camp language:                             English
Camp maximum capacity:            30 persons, ages 18-24 years
Camp Dates:                                   JULY 18, 2020 – AUGUST 01, 2020
Family Hosting Dates: 
Host Family Stay Dates:                  Start: JULY 04, 2020          End: JULY 18, 2020
Host Family Stay Dates (2):             Start: JULY 11, 2020          End: JULY 18, 2020
Suggested arrival by air: according to the location of the host family, put prefer afternoon 18.07.2020.
To be communicated no later than 31.03.2020. Departure airport should be Praha (Prague).
Main accommodation: Plzeň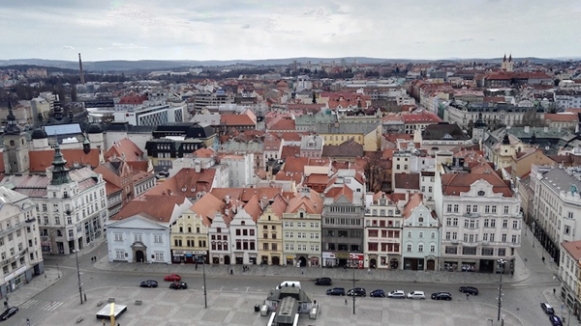 Camp description and activities: Czech Republic (Česká republika) is a landlocked country in Central Europe. Your home place will be in Pilsen (Plzeň), West bohemia which is 100 km far from Prague - capital city. 
In camp you would try sport and outdoor activities like hiking, swimming, team activities, explore nice nature and you will find some old towns, castles, chateaus. Also you would meet some future activities with drones, virtual reality, robots.
Family stay: Participants will stay in families in Czech republic or Slovakia.
What to pack?
Personal documents needed:
Passport and/or national identity card, International Student ID (if available) see: HERE
Basic outdoor equipment like summer hiking boots, light wind jacket, swimsuit, hat/cap, flashlight, warm pullover, small backpack etc.
Camp fee: € 250,- all fees/costs associated with the transfer have to be covered by the Applicant.
Deadline receiving payment: May 31, 2020
Bank Transfer Details: 
Recipient's name:      Lions club Plzeň-City,camp 2020
Bank's address:         22595 Praha 025, Roztylská1,Czech rep.
Swift/ BIC:                  CEKOCZPP
IBAN Account No:     CZ35 0300 0000 0002 1263 0151
Variable Symbol:       201907
Note:                           name and surname of applicant
Put the full name and country of applicant to information for the recipient.         
Insurance – European Participants:
Required: EHIC (what is it? See HERE)
Strongly recommended: additional travel, accident, and health insurance, liability insurance
Insurance - Non-European Participants: 
Required: Individual travel-, accident-, and health insurance, liability insurance
A copy of the Insurance Policy has to be submitted together with the Application Form, or upon arrival in Czech republic, the latest.

All Applicants travel and participate in the Camp and Host Family programs at their own risk. 
No personal insurance will be provided by the LIONS Club.
Youth Exchange Chairperson: Tomas Renco 
Telephone:   +421 911 989 763
E-mail:           
(Send  your Application Form to the above e-mail address via your local Lions Organisation!)
Local organiser: Lions Plzeň city, Czech Republic
Contact Name: Tomáš Cholinský
Contact Phone: +420 702 118 695
Contact Email: